Cleanroom Wipes
High-quality wipes offer an innovative cleaning solution for contamination control in regulated and controlled environments. We develop a wide range of different substrates, edge technologies, configurations, and processing options, including dry, pre-saturated, knitted, non-woven, sterile, and non-sterile wipes.
PUF Series
Polyurethane Foam Wipes
3.8 mm
A sponge-like cleanroom wipe with laser cut edges. This foam wipe is manufactured with 100 ppi polyurethane foam with an open-cell structure significantly improving its absorbency and ability to capture and remove particles.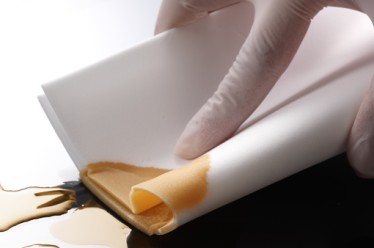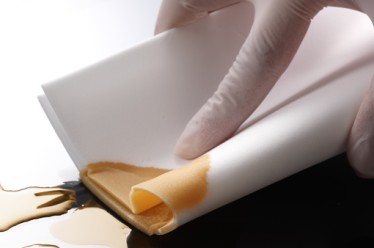 • Material: 100 ppi open-cell polyurethane foam
• Edge treatment: Laser cut
• Thickness: 3.8 mm
• Size: Standard and custom sizes
• Packaging: Stacked
• Extremely absorbent
• Compatible with alcohol and other solvents
• Soft and non-abrasive
• Low levels of fibers and particles
• Lot to lot traceable
• Ideal for spill control and solution application
Recommended for ISO Class 6 and above environments
PVAF Series
A durable, polyvinyl alcohol (PVA) sponge wipe designed for multiple uses. The hydrophilic nature of the wipe allows it to hold up to 12 times of its dry weight in water, resulting in highly efficient spill control and cleaning and polishing of large surface areas.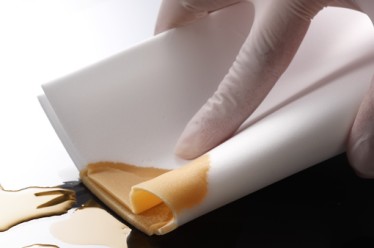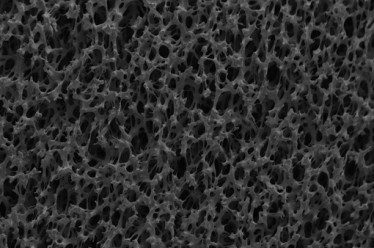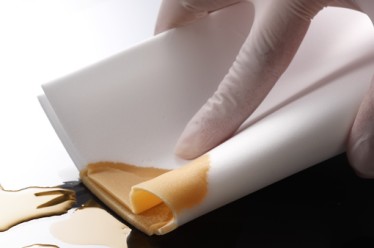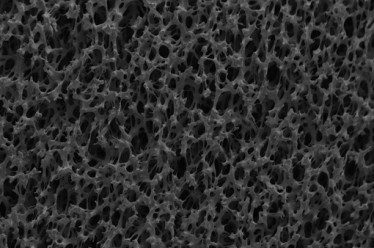 • Material: 100% polyvinyl alcohol (PVA)
• Thickness: 2.0 mm
• Size: 9" x 9", 12" x 12"
• Condition: Dry or wet
• Packaging: Stacked
• Extremely absorbent
• Chemical and abrasion resistant
• Durable for multiple applications
• Low levels of particles
• Lot to lot traceable
• Ideal for spill control, cleaning and polishing
Recommended for ISO Class 6 and above environments